INTRODUCTION
What sets Tours by Isabelle apart is our dedication to First-Class Service! We pay attention to every detail and pamper our guests on every one of our small group tours.
I came to Louisiana from France in 1974. My business has persisted and grown over these last 39 years or so. However, it was the idea of "smaller is better" and "quality, not quantity," more than anything else, that has guided me. That is why, to this day, we specialize in first-class, small group tours. We strive to put together great itineraries to deliver truly fascinating tours. We want to infuse you with our passion as we relate real Louisiana history. As we drive around in our small and comfortable vans, our ultimate goal is to make you "Fall in Love with Louisiana," just like I did! Here is my story: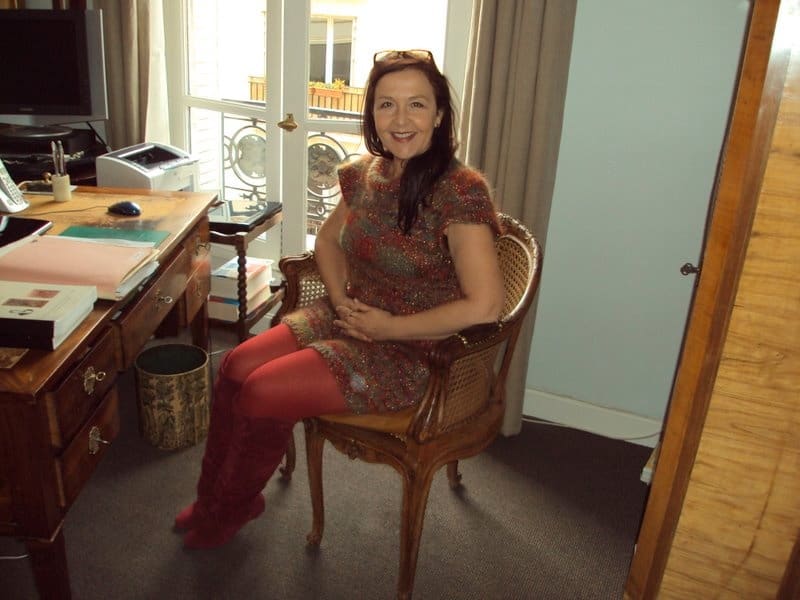 Isabelle at Work, Loving It!
From French Teacher to Tour Guide
New Orleans has a way of seducing you and holding you here! My name is Isabelle Cossart, and I came to the United States when I was 21. My plan was to teach French and learn English. I started at the elementary level in a New Orleans central city neighborhood public school. It was 1974 and I had a one year visa, yet I am still here. I guess you could say that was a long year!
During my first year, I filled in for a French girlfriend of mine who couldn't fulfill some tour guide assignments. These tours were for groups of people from France. After a few tries, I realized that I needed to know much more about New Orleans' incredibly rich history and culture. I decided to study up at the public library. I soon found that teaching the love and lore of Louisiana to tourists was much more rewarding than teaching French!
A New Touring Model: "Someone Has To Do It!"
By the late 70's, I became a "step-on Guide" on large tour buses. I quickly learned how much better it would be to give tours in smaller vehicles to groups no larger than a dozen people. I had also worked as a French interpreter and tour guide for several limousine companies. That revealed that the dark windows and seating arrangements on limos were not conducive to good visibility for sightseeing. So I started to free-lance and gave tours in my eight-passenger family Suburban. This was very successful. I started to rent a 15 passenger Dodge van to accommodate more guests. The only problem was having to drive to the Airport early in the morning to pick it up. Then I would do my tour. By the time I got the rental back to the airport and arrived home, it was always late at night.
Smaller IS Better!
During this period, I also got married and started a family. Four kids in five years!
Concierges at various New Orleans hotels began encouraging me to give tours in English. I said, "Yes!" It had taken a lot of effort, but I felt comfortable and fluent. Finally, in 1979, I convinced a banker to loan me enough money to buy my first 15 passenger van. It was a used, tan colored van, and I called it "my golden goose!" No one in New Orleans had ever given per capita tours (for individuals) in a van before.
I created a brochure and distributed it to all downtown New Orleans hotels.  The brochure described my tours at the time:
Three-hour city tour of New Orleans
Swamp/bayou boat tour to a wonderful Cajun alligator hunter in Bayou Boeuf (We still go there today!)
All-day plantation tour to Oak Alley Plantation, Nottoway Plantation and Houmas House Plantation.
In those days, we would cross over the Mississippi River on the White Castle ferry boat and people just loved it!
Small Group Vans Ensure First-Class Service!